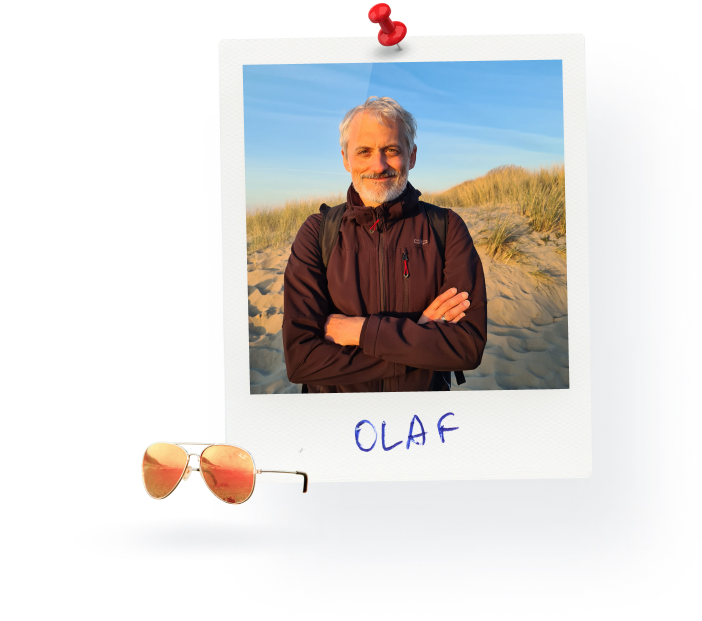 Olaf
Senior Software Architect and Technical Head, Health Claims
adesso insurance solutions GmbH
Cologne
Music & Spend time on the beach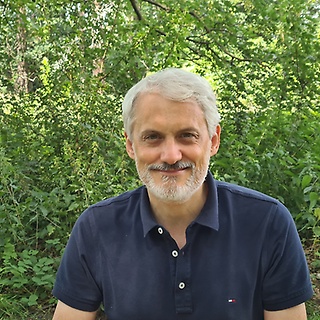 Great opportunities for personal development. Olaf

Senior Software Architect and Technical Head, Health Claims
What skills spell success in your role, and why?
In software product development, and especially in software product line development, I think it's the ability to consistently work together as a team, on both a large and small scale, to find the solution that offers the greatest benefits for the client in terms of delivering on time and keeping maintenance promises. "Pick two" is too easy.
Would you like to tell us a bit about your professional background?
I went to work for adesso in software development projects for insurance companies after earning my degree in computer science with business administration as my subsidiary subject at the University of Dortmund. That gave me an opportunity to get acquainted with various aspects of software, from greenfield application development and the adaptation and integration of semi-finished products into existing application environments through to enterprise architecture featuring the strategic further development of the application environment. Since 2015, I've been leveraging this knowledge in the product development of in|sure Health Claims at the adesso subsidiary adesso insurance solutions GmbH.
How long have you been working for adesso Group?
Since 2000 (employee number 28)
Could you sum up why it's great to be an adessi?
adesso has always offered me great opportunities for personal development in combination with exciting projects, and in cooperation with likeable and capable colleagues.
What has been your absolute highlight at adesso Group?
A particular highlight for me was being entrusted in 2015 with the role of Technical Head of Development for Health Claims, our product for claims management by private health insurers.
Could you tell us a little bit about your coolest project or greatest challenge at adesso?
The first go-live of in|sure Health Claims about five years ago was an absolute highlight. We had worked intensively on our product for over two years. It made us mighty proud that from now on our software will make benefit accounting easier for the clerks in the insurance companies.
What do your colleagues appreciate about you?
That I almost always manage to approach challenges with a cool and calm head.
How do you normally spend your lunch break?
While working from home during the pandemic: far too often at home, in the kitchen. Otherwise I prefer to be outside, looking at the Rhine, when the weather's sunny.
What kind of music do you like?
I still like to hear analogue recordings of music from the early 1990s, with good bass and lots of guitar.