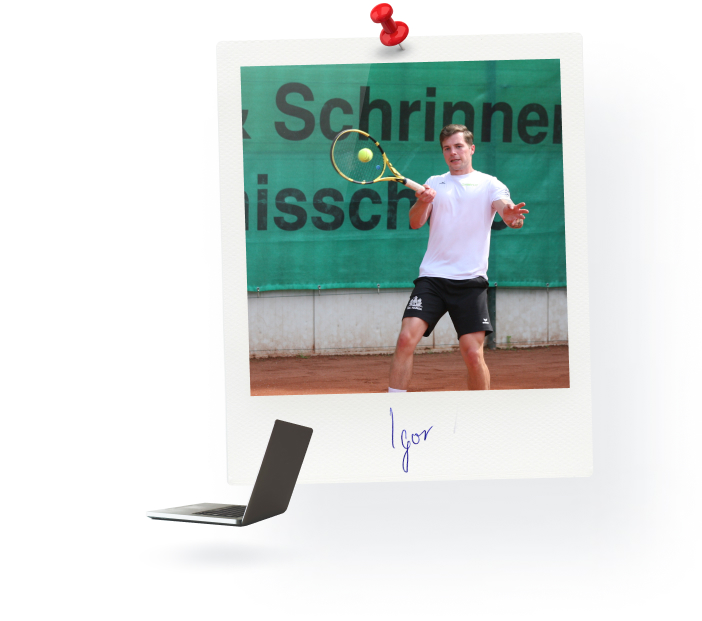 Igor
Software Engineer, SAP
adesso orange AG
Dortmund
Playing tennis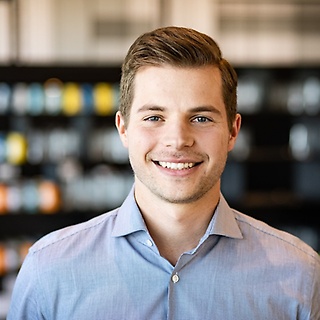 Alongside the great, open culture, there are also opportunities for career advancement. Igor

Software Engineer, SAP
What skills spell success in your role, and why?
Good knowledge of SAP development (backend and frontend) is crucial, as is an understanding of system and software architecture. Personally, I think it's important to also possess sensitivity, empathy and communication skills.
Would you like to tell us a bit about your professional background?
I earned my master's in business informatics in Dortmund. While studying, I started working for adesso SE as a student employee. I was hired full time in 2019 and was transferred to adesso orange AG in 2021. In my time, I've had the opportunity to attend a number of training programmes and gain certifications in things like requirements engineering and architecture.
How long have you been working for adesso Group?
Since 2016.
Could you sum up why it's great to be an adessi?
I can identify very strongly with the company. The people here and the company itself share the same values. Alongside the great, open culture, there are also opportunities for career advancement. The tone is open and respectful at all levels.
Could you tell us a little bit about your coolest project or greatest challenge at adesso?
My transition to being a full-time member of staff was exciting, but was also my greatest challenge. At the time, I was working on two projects at once, both of which were temporary. In a very short space of time, I managed to gain a great deal of expertise in the energy sector, which had a lot to do with the fantastic team and the people on it. Since I felt like they had my back even though I was just a beginner, I would call the very steep learning curve a good outcome of the challenge.
What has been your absolute highlight at adesso Group?
There have been two very special highlights so far: the two seminar trips to Greece and Andalusia. A seminar trip like that brings the team closer together and gives team spirit a major boost. Since the culture at adesso is very casual, I was able to get to know a whole bunch of new colleagues along the way as well.
What do your colleagues appreciate about you?
That I'm always responsible, respectful and very empathetic in everything I do.
What would you say is your favourite thing to do off the job?
My favourite thing to do off the job is play tennis. I've been playing since I was five years old.
How do you normally spend your lunch break?
I usually spend my lunch break walking to the closest supermarket – even if I don't need anything. The walk and the fresh air are a perfect opportunity for me to recharge.
Do you have a favourite film, series or recording artist?
My favourite shows are Suits and Mad Men, my favourite film is The Hangover, and my favourite recording artist is Boris Brejcha.