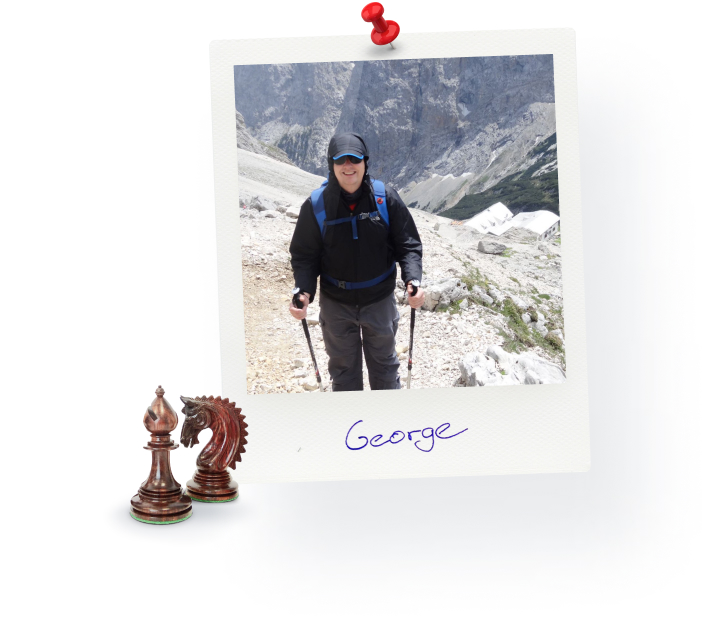 George
Team Lead Automotive and Agile Coach
adesso SE
Frankfurt
Board and card games and hiking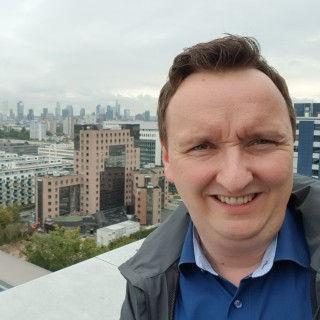 I like the corporate culture of support and appreciation George

Team Lead Automotive and Agile Coach
What skills spell success in your role?
As an agile coach, you ought to be familiar with all of the most common frameworks and methods. But soft skills are the most important ones in my mind, such as empathy, a certain assertiveness and the ability to communicate. Those skills are also a big help for supervisors and executives.
Would you like to tell us a bit about your professional background?
After studying business informatics, I started out as a software developer in the automotive industry. I quickly took on more responsibility and worked on major, international projects as a project manager, scrum master and product owner. Then I decided to focus on all things agile, which ultimately brought me to adesso as an agile coach.
How long have you been working for adesso Group?
Since the autumn of 2017. So I just made it in time for the grand seminar trip that marked our 20th anniversary.
Could you sum up why it's great to be an adessi?
There are many reasons, but I particularly like the corporate culture of support and appreciation. As a father of two children, I also appreciate that the company considers the needs of its employees when it comes to things like working hours and travel. In my experience, that's not a given.
Could you tell us a little bit about your coolest project or greatest challenge at adesso?
As an agile coach, I've had the opportunity to help support many cool projects at BMW in particular, most of which I'm unfortunately not at liberty to discuss in detail. The variety – along with getting to know many different projects, people and challenges – is a huge source of motivation for me and for many of my colleagues.
What has been your absolute highlight at adesso Group?
The seminar trips and Christmas parties are legendary, of course. Moving house last year was a particularly big deal for me. My family and I moved from Munich to Frankfurt for personal reasons. Luckily, adesso has offices throughout Germany. That way I was able to change locations without any issue. As a team lead, I even have the opportunity to further expand the Automotive division at my location.
What do your colleagues appreciate about you?
That I'm always in a good mood and have a sympathetic ear for all concerns, questions and problems.
What would you say is your favourite thing to do off the job?
I'm very into board and card games, from simple ones to the highly complex sort. Agile coaches can even bring the concepts behind some games into the working world based on serious games. I used to be a somewhat successful chess player before switching to volleyball and beach volleyball.
How do you normally spend your lunch break?
I like to mix it up. When I work from home, I like to spend my lunch break in my garden. When I'm in the office, I like to check out nearby restaurants – preferably with other adessi, of course.
Do you have a favourite film or series?
That always depends on the mood I'm in. What I still like to watch occasionally, as in the past, is Star Trek. It excites me to explore the ethical, philosophical, societal and physical issues that come up there, and to think about the physics of everything while being entertained.