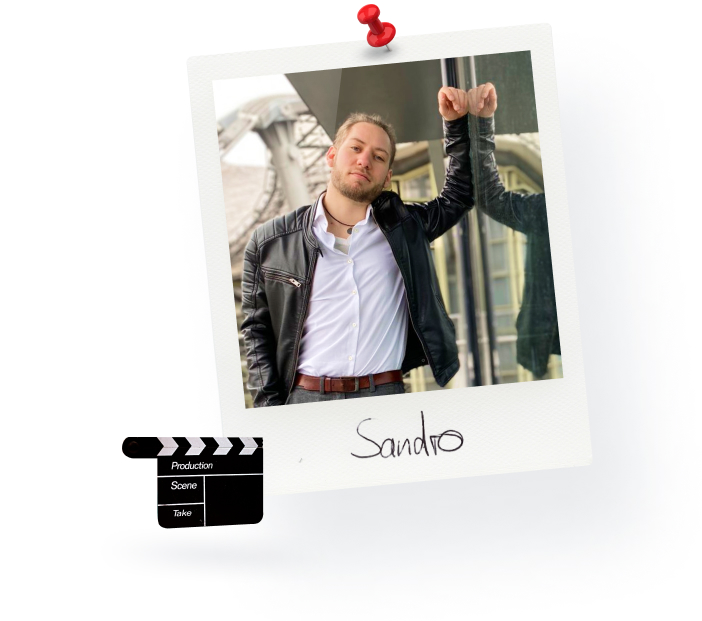 Sandro
Senior UX/UI Designer
adesso SE
Munich
Travel, the Asian board game go (also known as baduk or wei ch'i) and cinema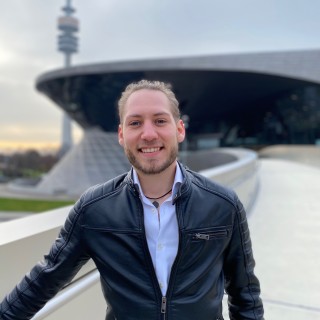 adesso gives me the opportunity to leverage my own motivation into excellent outcomes without constantly having someone looking over my shoulder and slowing me down. Sandro

Senior UX/UI Designer
What skills spell success in your role, and why?
Excellent work based on excellent communication – within the team, with clients and with users of the final product – and understanding that you're always dealing with thinking and feeling human beings, not with logical sequences in a program. In terms of knowledge, you need to know how a website is made, how your own job works and how (or where) to find the answers you don't yet know yourself. Knowing how to give advice, a close connection with your client, psychological insight, design skills, digital knowledge, the ability to cooperate and a sense of fun also spell success.
Would you like to tell us a bit about your professional background?
I have a background in media and communication design. Through my work at advertising and communication agencies, I have professional experience in branding, user experience and UI design. I also worked as a freelancer in sales to develop my communication skills.
How long have you been working for adesso Group?
Since July 2019.
Could you sum up why it's great to be an adessi?
It's great to be an adessi because it gives me the opportunity to leverage my own motivation into excellent outcomes without constantly having a supervisor looking over my shoulder and slowing me down. There are also lots of talented adessi who I enjoy teaming up with.
Could you tell us a little bit about your coolest project or greatest challenge at adesso?
The coolest project so far was the complete strategic development, conceptualisation and design of a digital healthcare application that I'm not at liberty to say anything else about. ;-) I also like being a part of pitches because it gives you a chance to really lay it on thick and turn the presentation into an experience for your clients.
What has been your absolute highlight at adesso Group?
The pre-pandemic team events were amazing. The live acts always expected the show to be a bit lame, since they thought they would be playing for a bunch of nerds. But the bands were always shocked when the crowd would keep the whole hotel partying into the wee hours.
What do your colleagues appreciate about you?
That I'm not afraid to find the best solution for the client. That's because I know that they don't always know themselves what is best for them and their customers. They also appreciate my strategic approach and the way I break complex subjects down to a human, understandable level.
What would you say is your greatest talent or favourite thing to do off the job?
I have a knack for foreign languages, I love getting lost in the philosophical considerations behind seemingly trivial things, I like playing the Asian board game go, and I like to travel.
How do you normally spend your lunch break?
When I work from home, I normally spend my lunch break cooking and eating. Sometimes I drink a glass of water too.
Do you have a favourite film?
I'd have to say that the films of the Marvel Cinematic Universe are among my favourites.