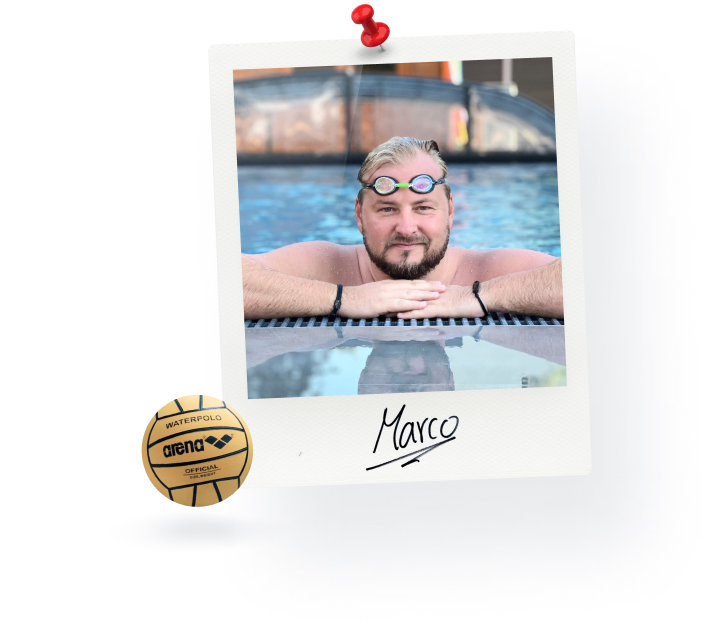 Marco
Head of Software Development, Public
adesso SE
Nuremberg
Playing water polo, riding motorcycles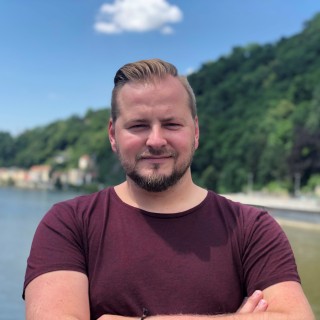 An adesso community that goes beyond work Marco

Head of Software Development, Public
What skills spell success in your role, and why?
Choosing one skill is hard, since there are so many, but here goes: I would say it's interpersonal communication. I truly believe that the ability to communicate is the key to success. That has to do with both the pitfalls and the many layers.
Would you like to tell us a bit about your professional background?
Years ago, I trained as an IT technician and have been working in software development ever since. From mere development, I transitioned to lead development, software architecture and project management – both conventional and agile – and then to a management position with responsibility for staff. Agility has interested me and been a part of my work throughout.
How long have you been working for adesso Group?
Since March 2019.
Could you sum up why it's great to be an adessi?
There's a great mix of different fields and personalities, a wide range of tasks, a culture that is enjoyable and an adesso community that goes beyond work.
Could you tell us a little bit about your coolest project or greatest challenge at adesso?
I was given my greatest challenge at adesso right at the start of my time here. My mission was to develop and roll out a new area of software development in southern Germany in the LoB Public – from scratch, as the first member of staff in my area, so to speak. During the course of that mission, I got to know the culture at adesso and came to appreciate it. I also had the chance to meet a lot of really kind and helpful people. Now I have a great team of adessi in my area, made up of five competence centres. We intend to keep growing too.
What has been your absolute highlight at adesso Group?
There are lots of highlights I could list here. The seminar trip to Andalusia in 2019, the countless events with fellow adessi, my Welcome Days in Dortmund, the visit to annual Bergkirchweih funfair in Erlangen...
I guess I'll choose a moment that was an absolute highlight, especially for me.
Until some time ago, the Welcome Days – the first two days you experience as an adessi, where you get to know adesso, our culture, our training opportunities and much more – used to take place centrally, in Dortmund. My personal highlight was my first Welcome Day in the new format in Munich. In November 2021, I got to act as the host and tell the new adessi about adesso, our culture and everything else they needed to know. Being given that trust and having the chance to represent adesso was a great feeling.
What do your colleagues appreciate about you?
That I'm reliable.
What would you say is your greatest talent or favourite thing to do off the job?
A long time ago, I used to be on the national water polo team. I think you could call that a talent. I still continue to play the sport in my spare time. Apart from that, I love spending time with my family. If there's any left, then I take my motorcycle out for a spin.
How do you normally spend your lunch break?
Far too often in conference calls, having lunch on the side. I much prefer taking a short walk to get some fresh air.
What kind of music do you like?
My current favourite song is "YOU" by le Shuuk and Special D. - awesome beat and just puts you in a good mood. My favourite artist is Eminem. Now you can see that I'm on the move across the board. A lot of hip hop, currently a lot of EDM and many other things.