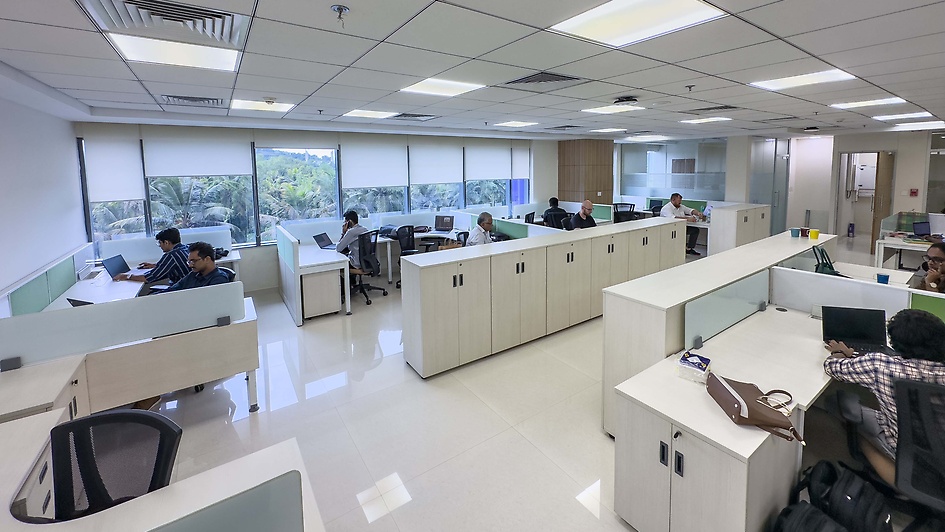 adesso Office Cochin
adesso India 2A-5 Jyothirmaya
Infopark Phase 2 682030 Cochi India
Show on the map
info@adesso.in
+91 828 994 1431
Facts
Founded in 2023
51 adessi
Introducing adesso Cochin
Discover the Essence of adesso India
Nestled within the vibrant city of Cochin, adesso India's office at the Jyothirmaya Building in Infopark Phase 2 offers not just a strategic location but a gateway to an array of remarkable experiences. Cochin, often referred to as Kochi, is a city renowned for its diverse and captivating features, making it an attractive destination for corporates. Cochin combines historical intrigue, cultural diversity, natural splendor, and economic opportunities, creating a unique environment for businesses. Whether you're drawn to its rich history, tantalizing cuisine, or breathtaking landscapes, Cochin has something to offer every corporate professional.
Culinary highlights:
Prepare your taste buds for a spicy culinary journey. Cochin is renowned for its delectable seafood, traditional Kerala cuisine, and bustling local markets. Try the famed "karimeen pollichathu" (fish curry) for an authentic Kerala flavour.
After work:
Beyond work, Cochin offers an abundance of tourist attractions, including the enchanting Chinese Fishing Nets, the vibrant Town markets, and the historic Jewish Synagogue. The city's natural beauty is unparalleled. From serene backwaters to tranquil beaches like Cherai Beach and Fort Kochi Beach, Cochin is a haven for nature enthusiasts. The lush green landscape and pristine waters create a tranquil work environment. Cochin's unique charm lies in its cultural diversity, influenced by Arab, Chinese, European, and Indian cultures. The annual Kochi-Muziris Biennale showcases contemporary art from around the world, making it a vibrant cultural hub.