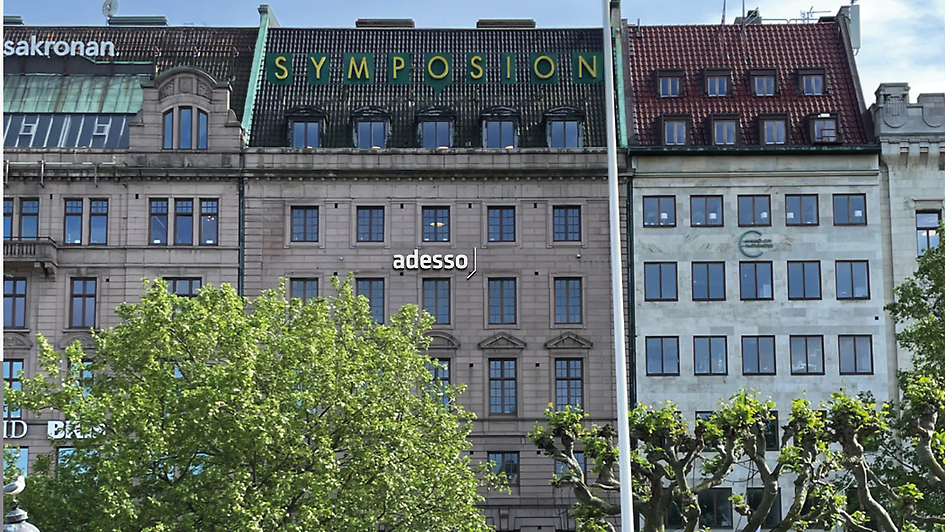 adesso Office Malmö
adesso Sweden Stortorget 29 211 34 Malmö Schweden
Show on the map
info@adesso-sweden.se
+46 40 630 14 00
Introducing adesso Malmö
Our Malmö office is located in the heart of the city. It sits right on Stortorget square and is very close to a large number of bars, cafés, restaurants, local shops and a quaint cinema. It's the perfect location to take care of everyday errands or grab something to eat at lunchtime.
Our office offers adessi a well-equipped kitchen, a recreation room and a bar, which is often used for after-work drinks. And our wonderful view over Stortorget square is a real attraction.
Culinary highlights:
Given the central location of our office, there is a huge range of different cuisines and shops on our doorstep. The heart of Malmö offers something to meet all food, drink and shopping needs.
Special features in the office – we offer …
The office looks after our adessi with a variety of comforts. Along with fresh fruit, baked goods and coffee, there's our traditional Friday group breakfast and our Tech Talks, which are followed by an after-work get-together. Not only do we enjoy the delicious treats available in the office, we also frequently head out into the city together and take part in a range of activities.
After work:
There are lots of things to discover in Malmö. Our city has a lot to offer and is easy to get around, despite its size. You can cycle from one end to the other in 25 minutes, while Ribban beach is only a few minutes away and is a great place to go for long walks or maybe enjoy a dip in the sea. A 25-minute bus journey takes you out of the city to the beautiful Bokskogen park, and the region of Skåne is a short car trip away.