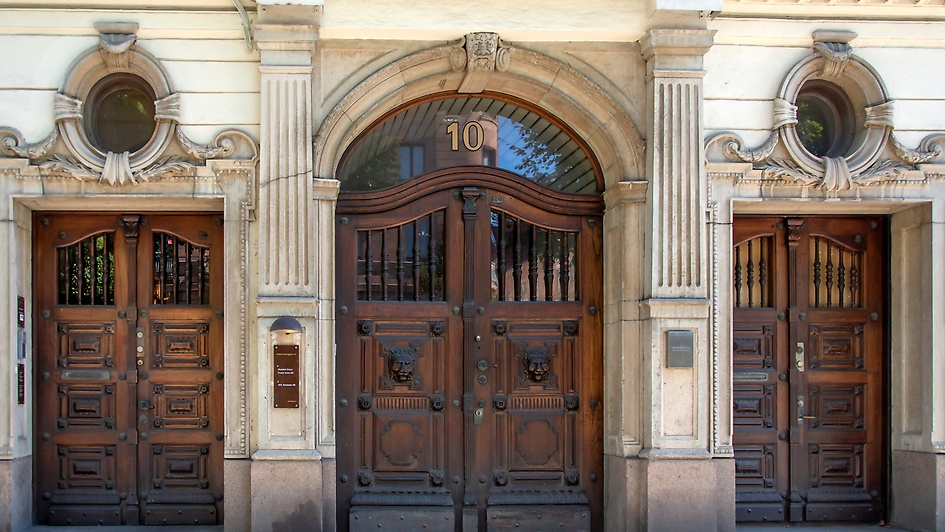 adesso Office Gothenburg
adesso Sweden Västra Hamngatan 10 411 17 Gothenburg Schweden
Show on the map
info@adesso-sweden.se
+46 40 630 14 00
Facts
22 adessi
Founded in 2004
Introducing adesso Gothenburg
Like all of our offices in Sweden, our location in Gothenburg can be found right in the heart of the city. There's a great atmosphere within our team here, which is conducive to both working and socialising. We are located next to the Domkyrkan cathedral, and there is a variety of bars, cafés, restaurants and pleasant shops in the vicinity. It's the perfect location to take care of errands or grab something to eat at lunchtime.
Our adessi have access to a well-equipped kitchen and comfortable lounge areas in the office, as well as a table tennis room, which is often used by our teams after work and during their breaks.
Culinary highlights:
Given the central location of our office, there is a huge range of different cuisines on our doorstep. The heart of Gothenburg offers something to meet all food, drink and shopping needs.
Special features in the office – we offer …
The office looks after our adessi with a variety of comforts. Along with fresh fruit, baked goods and coffee, there's our traditional Friday group breakfast and our Tech Talks, which are followed by an after-work get-together. Not only do we enjoy the delicious treats available in the office, we also frequently head out into the city together and take part in a range of activities.
After work:
Sweden's second-largest city combines vibrant urban life and a warm atmosphere with the charm of a city by the sea. On top of that, Gothenburg offers culinary highlights and world-class beers. Whether you're a serious foodie or a sports enthusiast, Gothenburg has something for everyone!