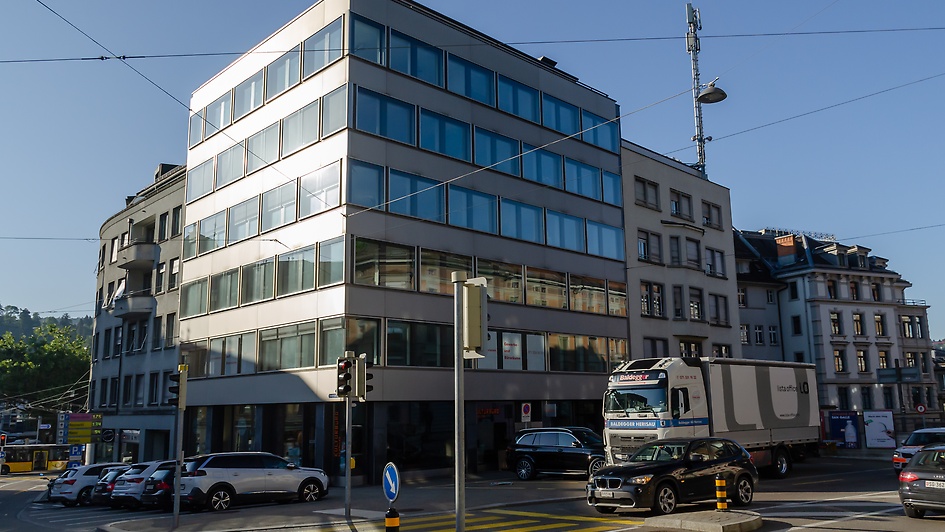 adesso office St. Gallen
adesso Schweiz AG Blumenbergplatz 3 9000 St. Gallen Switzerland
Show on the map
info@adesso.ch
+41 58 520 97 50
Facts
14 adessi
Founded in 2021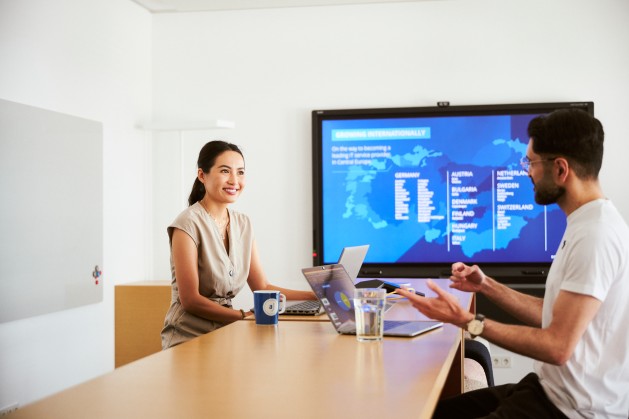 Introducing adesso St. Gallen
adesso's newest office in Switzerland is in the heart of St Gallen, close to the market square and only five minutes' walk from the railway station. Our adessi feel right at home in eastern Switzerland and love to savour the fantastic views of St Gallen Cathedral – a UNESCO World Heritage Site – from the fifth floor of the office building.
Culinary highlights:
With the office situated in the city centre, there are many places for the team to spend lunch breaks together. adessi can grab a bit to eat at the nearby Coop City supermarket, take lunch in the office kitchen or enjoy pleasant weather outside in the Klosterhof square.
Special features in the office – we offer …
Right next door to the office is Barista – Specialty Coffee & Bar, which does the best coffee in the whole of Basel and is the perfect location for a short break away from the office. On Friday evenings, we like to open up the office bar and ring in the weekend with a couple of Appenzeller beers.
After work:
The bars and night spots of St Gallen's famous Bermuda Dreieck district are just across the road from the office. There are plenty of places to choose from for an after-work drink or an evening team event. Sporty adessi can also round out their day with a yoga class or a work-out at the nearby gym.