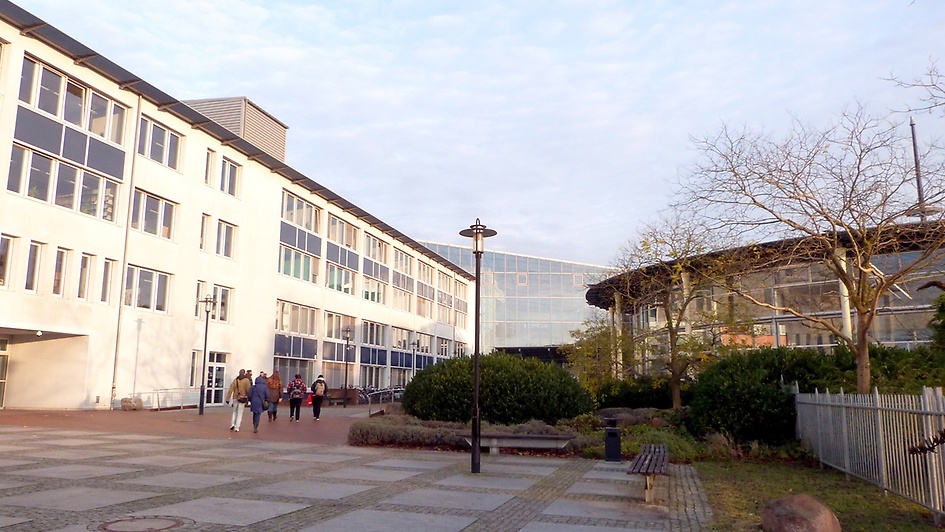 adesso office Stralsund
adesso SE Zur Schwedenschanze 1 18435 Stralsund Germany
Show on the map
office-stralsund@adesso.de
+49 3831 4348 510
Facts
66 adessi
Founded in 2011
Beach within walking distance
Introducing adesso Stralsund
A stone's throw from beautiful beaches
One of adesso's most northerly offices has a unique feature that makes all our other locations envious: a beautiful beach on the Baltic Sea coast is just five minutes' walk away! It's the perfect location to take a walk at lunchtime.
Stralsund has a wonderful old town, and the island of Rügen is just down the road. The Hanseatic flair of the city will give any visitor that holiday vibe. adessi can take a break in the office with a game of table football or ring in the weekend on Friday with a late-afternoon beer.
Culinary highlights:
The cafeteria run by the pension insurance organisation next door has a wide variety of lunchtime food. adessi can also grab something for breakfast from the Backfactory vending machines, which are refilled with fresh products daily. Takeaway food is regularly ordered, too, particularly on Thursday when adessi like to order in kebabs.
Special features in the office – we offer …
…a passion for sports! We hold activities twice a week, with football on Mondays and hockey on Wednesdays. adessi in Stralsund have a truly unique route for their corporate running event, the Rügenbrücken run, which is extremely popular each year.
… a variety of opportunities for evening get-togethers, from a pub tour to a games evening.
•… events like the SuperBowl, which adessi like to watch together on a big screen at the office.
After work:
Stralsund beach is only 1.5km away towards the city centre and is a popular meeting point in the summer months. On Fridays, adessi like to ring in the weekend together with a late-afternoon or after-work beer. In December and January, an ice rink is set up at the Alter Markt.