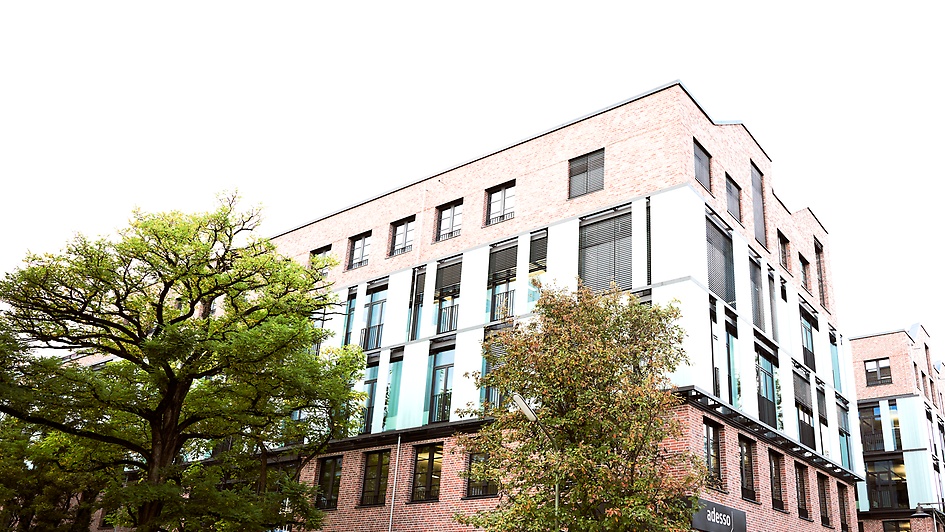 adesso office Munich
adesso SE Streitfeldstr. 25 81673 Munich Germany
Show on the map
office-muenchen@adesso.de
+49 89 411 1170
Facts
705 adessi
Founded in 2001
Unique "house-in-house" interaction room
Introducing adesso Munich
Introducing adesso Munich
After 20 years it was time to relocate: adessi from Munich and Neubiberg moved into their new office in May 2021. Located not far from the Leuchtenbergring S-Bahn station, it is around four times larger than the previous office. Each floor has been decorated with a different and attractive colour theme so that visitors and adessi alike can get their bearings.
The new office has everything a cyclist needs: covered and secure bike parking, a bike repair station and even showers. The interaction room, constructed as a "house inside a house" is a unique space for brainstorming and carving out new ideas. A plentiful supply of beer in the dedicated fridge in the large bistro is just as important to adessi in Munich as the annual group visit to the Oktoberfest.
Culinary highlights:
The different food trucks that turn up every day in a separate inner courtyard right next to the bistro offer a broad selection of lunchtime food. A list at reception and in the bistro tells adessi which trucks are due on which dates. There is also a list of local restaurants and shops on each floor of the office. Food can also be ordered from takeaway services at any time, with a practically unlimited choice of takeaways in the nearby area.
Special features in the office – we offer …
… group breakfasts for our adessi and a roof terrace.
… table football tournaments and games evenings.
… group coffee breaks for all adessi in Munich once a month as part of the Welcome Walk for new adessi – with plenty of coffee and cake, and the chance to network.
After work:
The games room on the ground floor is often used for an after-work beer. It has two table football tables, a dartboard, a Nintendo Switch, a Wii and a Playstation.
The Werksviertel district has lots of bars and can be reached in around 15 minutes by foot. Munich's Ferris wheel, the Umadum, is also located here and offers breathtaking views across all of Munich.